Traci Elizabeth Lords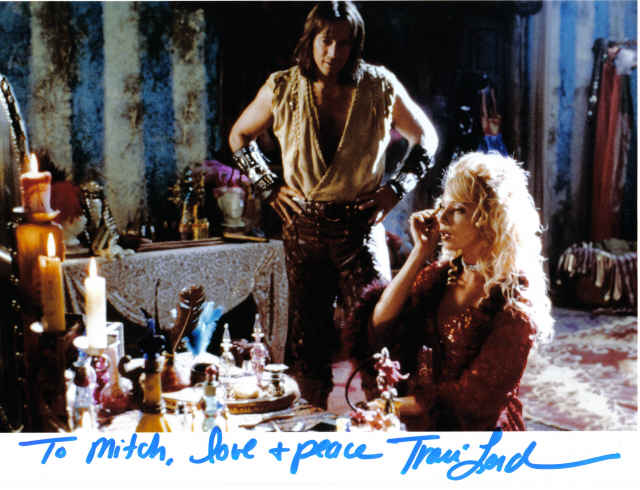 Traci is a multi-talented actress/musician ... Among her many roles, she played Sharon Lesher in the series Profiler with Erica Gimpel ... First Wave as Jordan Radcliffe ... the motion picture Blade with Judson Scott and Stephen Dorff ... in the Highlander episode "The Darkness", she played Greta ... And the role that brought her to my attention, "Luscious Deluxe" - the ex-wife of Auto (Bruce Campbell) in Hercules.
Traci's official Website.