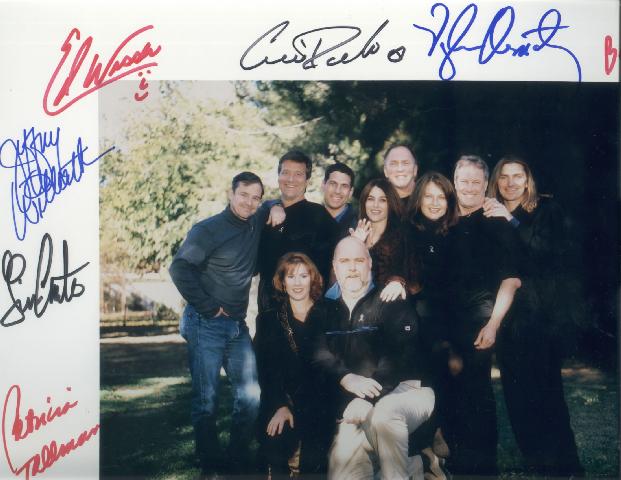 *** 10 cast members from Babylon 5, Crusade, and Enterprise, have joined forces for a Charity Photo Event. You can see part of the 11 x 14 picture above. To see the rest, click here.

Patricia played Lyta Alexander in Babylon 5. She was a stunt person - and still is - in movies like Jurassic Park, Austin Powers, Star Trek Generations, Naked Gun, and Kalifornia, and acted in Voyager, Deep Space Nine, The Next Generation (with Marie Marshall), and Night of the Living Dead (1990 version).

Her website is here.