Lee Meriwether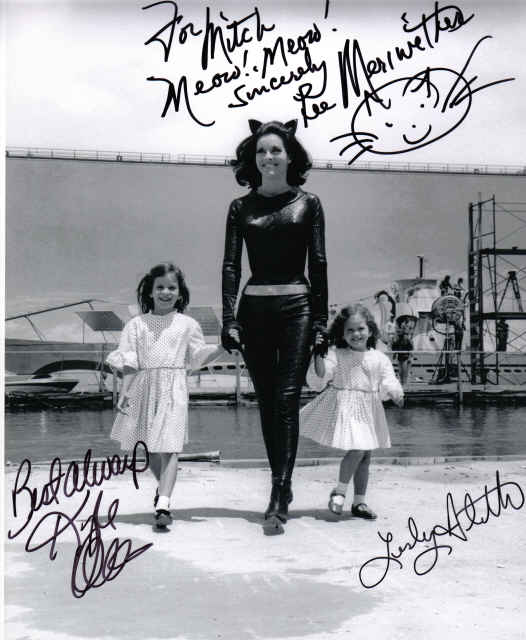 Lee was one of three actresses to play Catwoman, facing Adam West's Batman. Contrary to common belief, she never appeared in the series proper as Catwoman, only in the Batman movie. She also played Losira in the Star Trek episode "That Which Survives."

In the picture above, she is with her two daughters, who are also actresses.

Lee does not have a website.