Dennis Madalone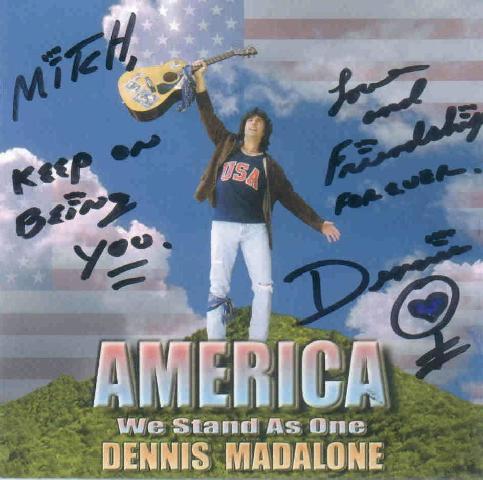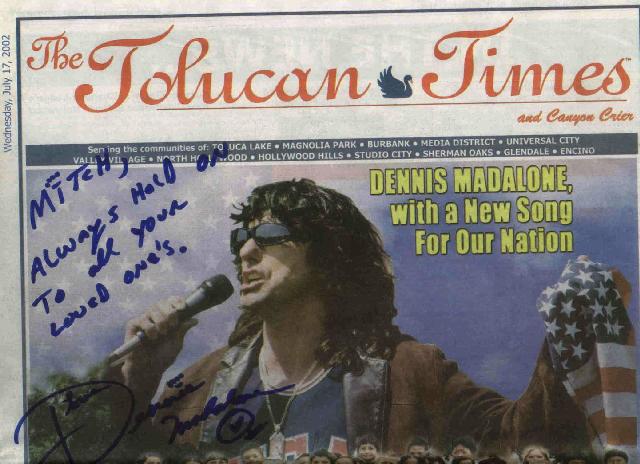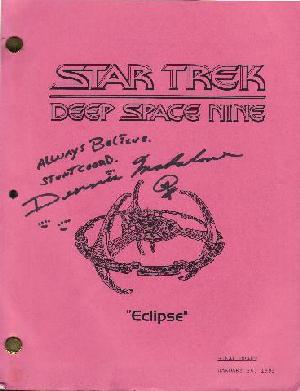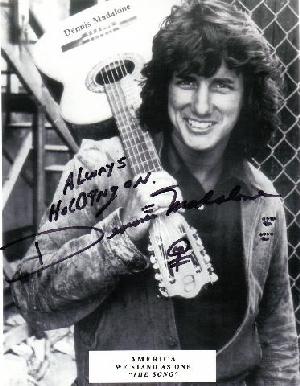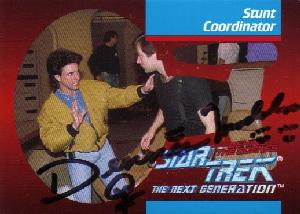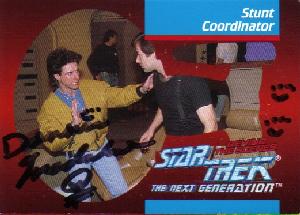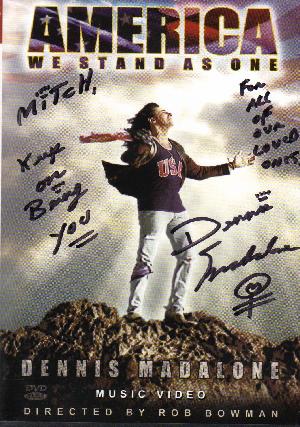 Dennis "Danger" Madalone was the stunt coordinator for Star Trek: TNG, Star Trek: Deep Space 9, and Star Trek: Voyager. It was in his capacity as Stunt Coordinator that he discovered a young redhead we now know as the famous Patricia Tallman, then an unknown, who later went on to star as Lyta Alexander on Babylon 5.

Dennis and Patricia have kept their working relationship and friendship strong through the years. After the events on 9/11, Patricia organized a charity photo involving actors from B5, Crusade, and Enterprise. The proceeds from these photos went to the victims of those attacks.

Dennis donated 100 copies of his cd "America We Stand as One" to the cause, and he was graceous enough to sign my copy.