Bart Johnson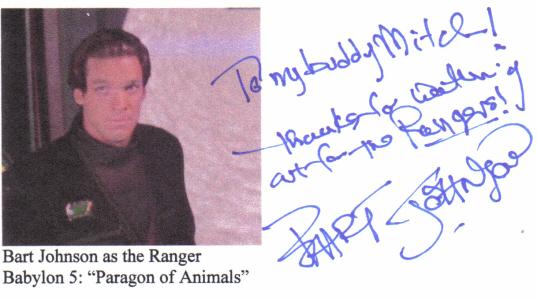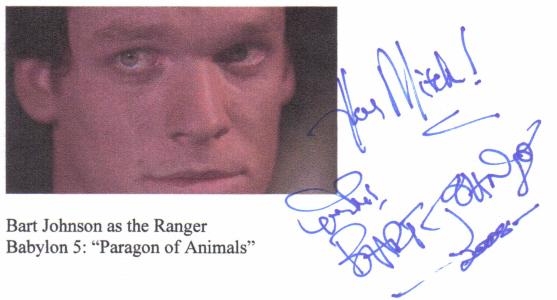 Bart played the Ranger in the Babylon 5 episode "The Paragon of Animals", the fifth-season episode in which we are able to see - through Lyta - the "other side."

He's probably more famous these days for playing Zac Efron's dad in the High School Musical series.

Bart's official site.